Honesty Prosperity, Mutual Benefit
Zhongyuan Pipeline Manufacturing Co.,Ltd.
---
Zhongyuan Pipeline Manufacturing Co., Ltd. (originally known as Hebei Zhongyuan Steel Pipe Manufacturing Co., Ltd.), is situated at Chengnan Industrial Park, Yanshan county, Hebei province, covering an area of 545,000 square meters and a construction area of 210,000 square meters. It has a total asset of RMB 1.1 billion and 980 staffs. It has advanced 13 production lines of spiral seam double side submerged arc welding steel pipes, two coating production lines of three layers of polyolefin (PE, PP) in the specification of φ219mm-φ2420mm,two anticorrosion coating production lines of internal and external liquid epoxy in the specification of φ406.4mm-φ3620mm and two internal and external FBE production lines in the specification of φ406.4mm-φ2540mm. The high-standard physical and chemical laboratories and advanced testing equipment is the reliable guarantee for the product quality. The main products are spiral seam double side submerged arc welding steel pipes and coated pipes with φ219mm-φ3620mm, wall thickness of 5mm-25.4mm and steel grade B-X100. The production is according to standard of API Spec 5L, EN10217, AWWA C200, GB/T9711, GB/T3091, GB/T23257(anti-corrosion),GB/T18593(anti-corrosion),SY/T0315(anti-corrosion),SY/T0442(anti-corrosion),SY/T0413(anti-corrosion),SY/T0447(anti-corrosion),SY/T0457(anti-corrosion),DIN30670 (anti-corrosion), AWWA C210 (anti-corrosion) and CJ/T120 etc.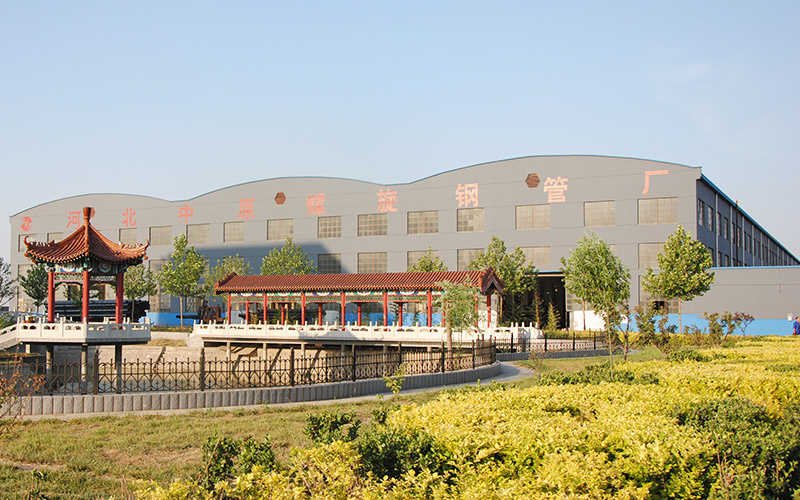 ---
With an annual production capacity of 1.0 million Tons steel pipes and 1.6 million square meters anticorrosion coating pipes, it has sold its products throughout China and exported them to countries and regions of Venezuela, Iran, India, Pakistan,Chile, Spain, Canada, the Netherlands, Peru, and Italy etc.
Since 2000, the company has been certified to ISO9001 Quality Management System, ISO14001 Environmental Management System and GB/T28001 Occupational Health and Safety Management System, CNPC Health, Safety and Environmental Management System, American Petroleum Institute API Spec Q1 system certification and API Spec 5L product certification, European Union Boiler and Pressure Vessel Safety Certification (PED), and Special Equipment Manufacturing License (pressure pipe), etc. In May 2011, The company became the first-class material supplier of China National Petroleum Corporation. It became Group level qualified supplier of China Guodian Corporation and China Huadian Corporation in 2012. In March, 2014, The company became qualified supplier of Sinopec Group.In December 2015, the company got First Class China Anticorrosion Construction Qualification Certificate and China Anticorrosion Safety Certificate. In March, 2017, "Shixing Brand epoxy powder coated composite pipe used for water supply" and "Shixing Brand liquid epoxy coated composite pipe used for water supply" got Hebei province hygiene license approval documents for domestic drinking water hygiene products. The company has been awarded as the "AAAA-level Good Practice Enterprise by Standardization Administration of the People's Republic of China", "Top 50 Enterprises by China Petroleum and Petrochemical Equipment Industry Association", "Safety Production Standardization Level Two Enterprise In Hebei Province", "Hebei province Environmental Protection Advanced Enterprise", "Top 100 Hebei Private Enterprises", "Hebei Contract-honoring & Promise-keeping Enterprise" and "AAA-level Credit Enterprise by Agricultural Bank of China Hebei Branch and Municipal Cooperative Association". The products have been awarded as "Hebei Famous Product", "Hebei High-quality Product" and "Hebei High-tech Product". "Shixing" Brandwas identified as "Hebeiprovince Famous Trademark"in October, 2004.
The business tenet of the company is "Prosperity from Credit, Win-win from Cooperation".