Culture
Enterprise Culture Construction of Zhongyuan Company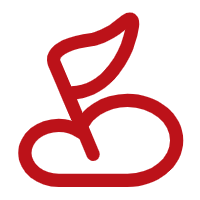 Enterprise Culture
Throughout years of entrepreneur mentality process, our own spiritual support and conduct have been gradually formed to create a more brilliant tomorrow.
Entrepreneurship Culture
"Prosperity from Credit, Win-win from Cooperation" serves as the foundation for Zhongyuan People. To be creditable, we should consistently seek the principle of quality supreme, treat customer like god and always be responsible to promise and society. Therefore, Zhongyuan will make worldwide friends.

Teamwork Culture
"Fair, Just, United, Hardworking" is the team spirit of the company. People regardless of relations and origins come to meet in Zhongyuan with fairness and justice as bond and solidarity and hard work as tradition. Nonfeasance rather than capability is prohibited in teamwork. The regulation of job bidding builds a steady platform for all kinds of talent to realize their life values.

Harmonious Culture
Relieving problems for employees and helping them out of dilemma and people-oriented care act as the harmonious culture for Zhongyuan big family. The general saying of "Please resort to company for help once you have problems" is triping off the tongue of everyone in the company because each member of the big family, including their relatives could turn to the company for help once they are in trouble. During these years, the company has relieved endangered patients and supported numerous students with hundreds of to hundreds of thousands of yuan. Such kind of emotion exchange has already formed positive interaction among company, workers, family and society.